Discover the principles of personalized decompression with O'Dive in "Le guide de la plongée nitrox, trimix, tek" by François Brun and Pascal Bernabé. Thank you to them, for having dedicated several pages in this reference book for divers and instructors.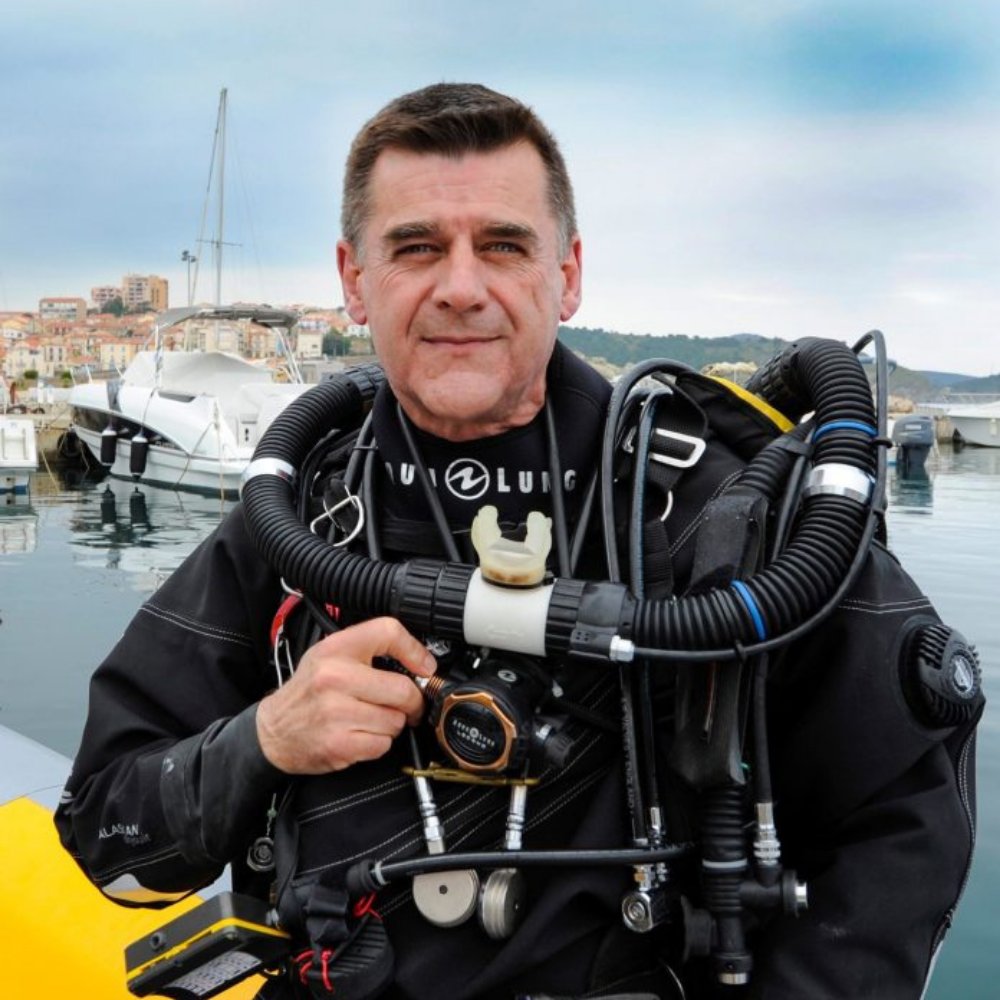 François Brun, deep diving specialist, is a state-certified instructor, class 2B diver, rebreather and Trimix instructor. Author of two technical books on diving and underwater photographer, he is also passionate about history and maritime heritage.
François collaborates to the magazine PLONGEZ! and has just directed in 2020 a documentary film "Les canons du bananier" on the wreck Alice Robert which was awarded the Ormeau d'Or at the Festival des mondes sous-marins de Trébeurden 2020.
Pascal Benarbé, started diving in 1990 in the Red Sea. He then developed a passion for caving and became an internationally renowned deep cave explorer. In 2005, he realized the deepest dive in the world, in scuba, with a dive to -330 m in Corsica. At the same time, he collaborated on the shooting of a James Cameron movie and also with the magazine Octopus and others…
Finally, he is a full-time Tek diving instructor and the only one to offer supervised dives to more than 150 m. He is the diver in the world with the most dives below 150 m.