The year began with two major events for divers: the Paris Dive Show and the Boot in Düsseldorf. The opportunity for many of you to discover the O'Dive sensor and to exchange around personalized decompression.
Several hundred divers passed by our stand during this long weekend.
Many people discovered the O'Dive technology and personalized decompression. Some of them already had their sensor and shared their feedback with us. Finally, others took the step and bought a sensor.
Several centers have also equipped themselves. They now allow you to benefit from the O'Dive service (find them all on our partners' map).
Didier, our Sales & Marketing Director, held a conference on decompression on Friday. We were able to present the latest evolutions of our system.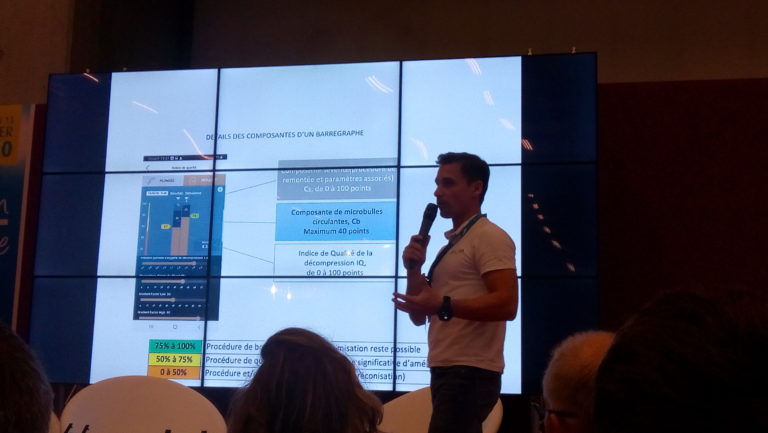 During the 10 days of the Boot, we met many diving professionals: Mark Powell (TDI), Greg Holt (Scuba Radio), Robert Stross (form CEO of SSI and Scubapro), Roger Winter (Bali Dive Resort), Lorenz Marovic (Manta, Croatia), Ulli Harold (United Divers Safaga), Edmund Yiu (Xtreme Deep Asia), Enric Bonnet (Halcyon), Shady Mahmoud (Dive Hub Indonesia)…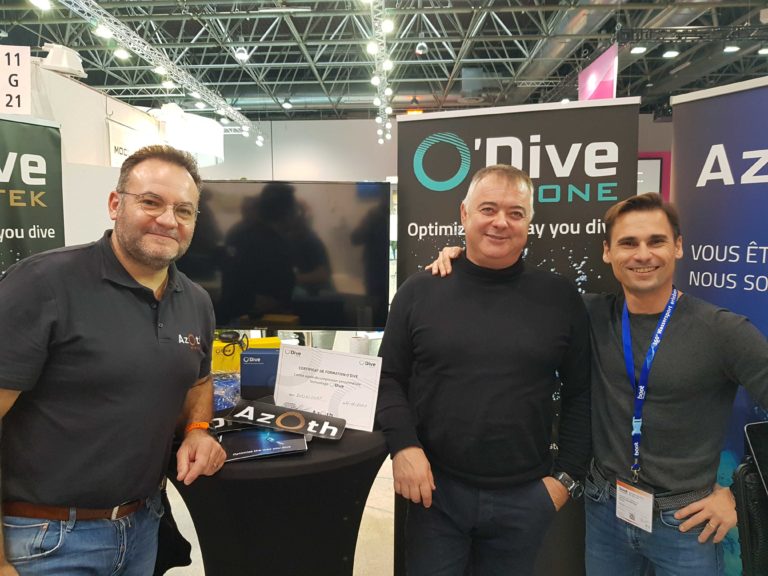 Didier and Emmanuel with Lorenz Marovic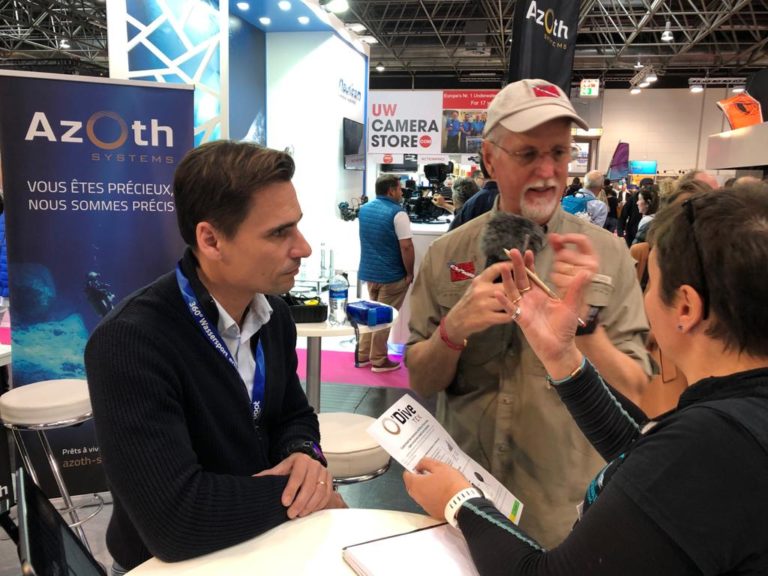 Interview for Scuba Radio
We also presented our technology to the SSI network monitors present at the show.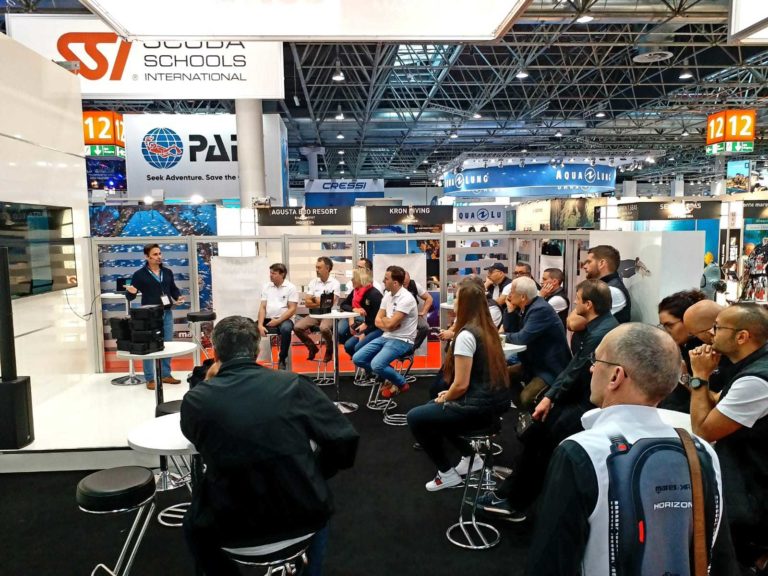 Finally, a partnership with DAN Europe has been discussed and should soon come into force!