An enriching weekend of meetings and discussions around the practice of technical diving. Many participants and visitors took the opportunity to discover the O'Dive sensor and personalized decompression.
Among the speakers were our ambassadors Xavier Méniscus and Jérémy Ransy (DiveMonkey).
Xavier talked about his numerous underground expeditions – including the exploration of Font Estramar at -262m for more than 10 hours.
Jérémy was just returning from the depths of the previously unexplored lakes of Chechnya (video).
These precursors of technical diving uses the O'Dive sensor to measure their residual gas microbubbles, and thus adapt their decompression to their own physiology.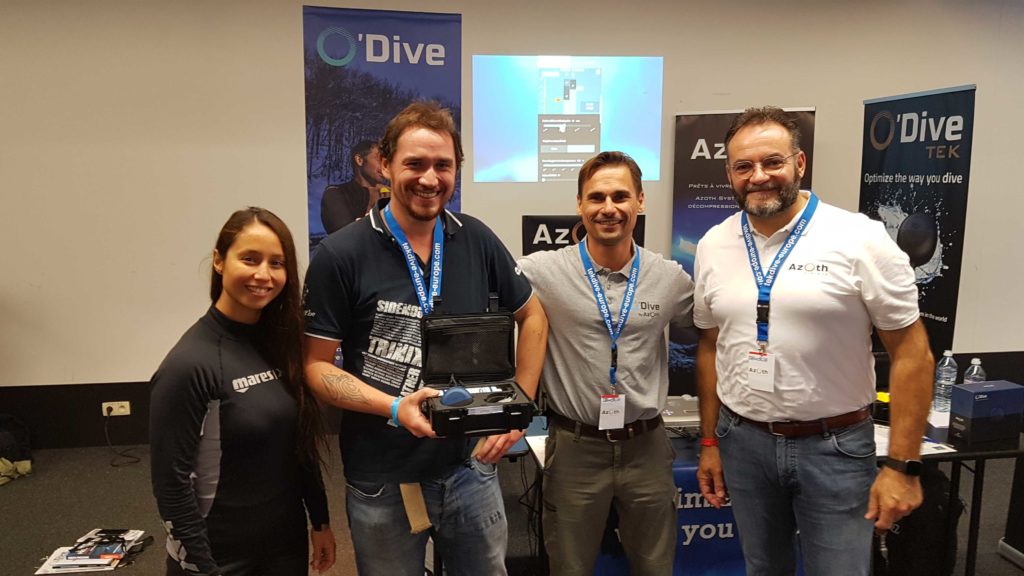 Michèle-Cerise and Jérémy Ransy (DiveMonkey) with Didier and Emmanuel (Azoth Systems)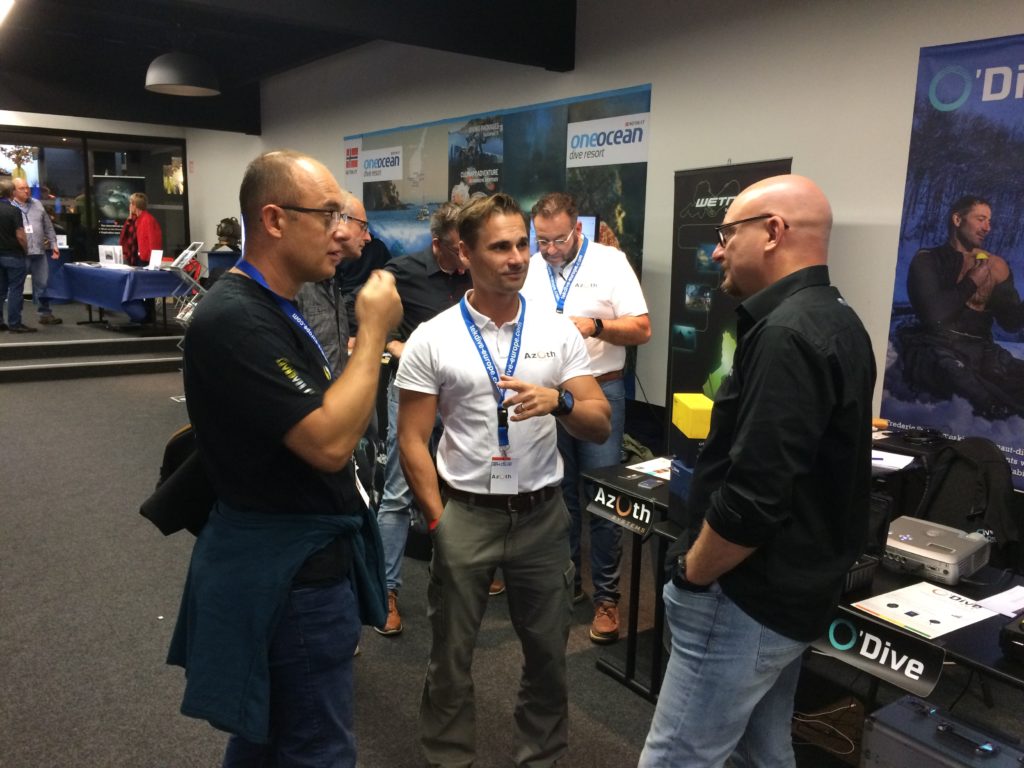 Lively discussion between Xavier Méniscus, Didier (Azoth Systems) and Florent Locatelli (Mares XR)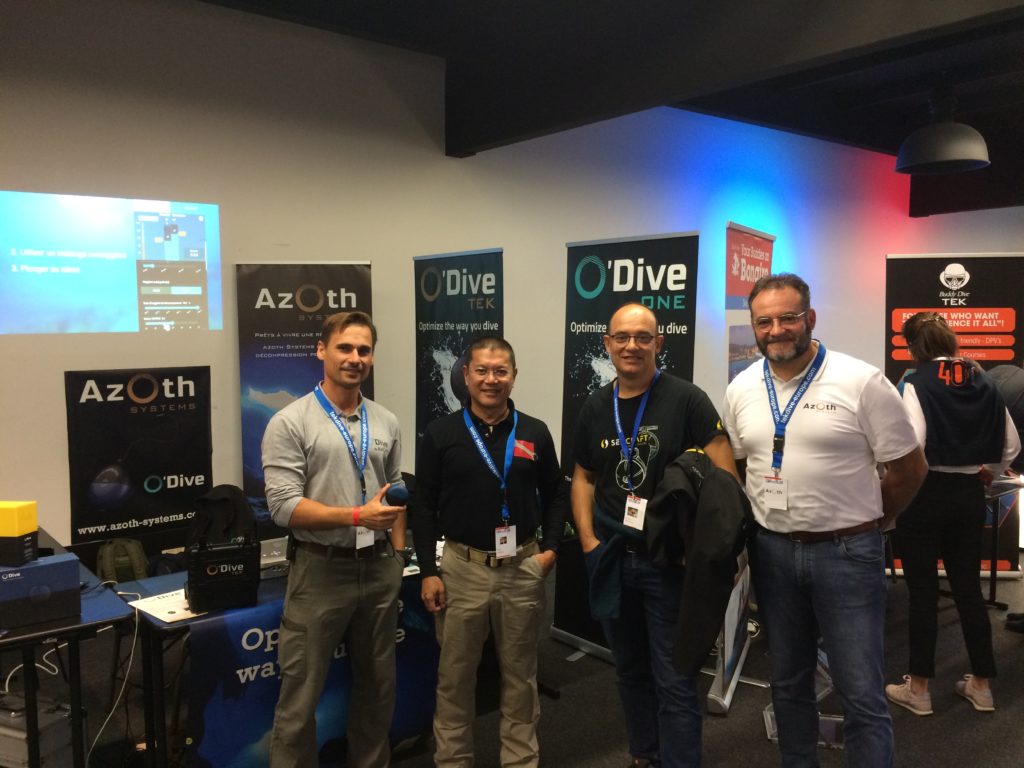 Didier, Alex, Xavier and Emmanuel
This show was also an opportunity to meet Alex Santos from Philippine Technical Divers, who was among the speakers at the show and who grabed the chance to fly back to the Philippines with an O'Dive sensor in his luggage.
The O'Dive community is spreading around the world!
Thanks again to the whole team of TekDive Europe – especially Vic Verlinden and Karl Van der Auwera – for organizing this show which allowed us to introduce our decompression procedures optimization system to new divers.
Let's continue to work together to improve safety in scuba diving!